The TrAIbe
Usability, UI e UX: how to develop a user-friendly app for Pharma
Developing an app today that meets the users' needs is increasingly challenging. The reasons? High expectations and market competitiveness.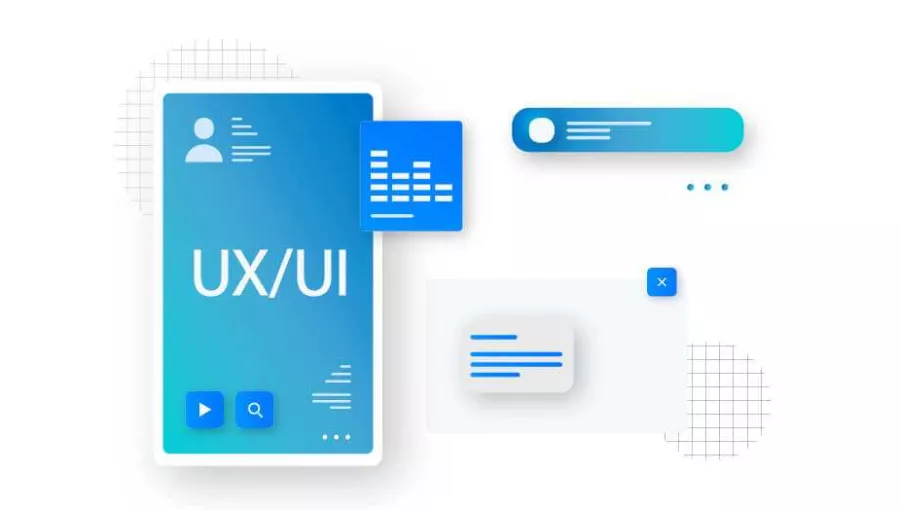 12/08/2022
App for Pharma, Customer Engagement
4 min reading
The Digital Revolution that has involved the world in the last 10 years, thanks to the advent of smartphones and social networks, has changed and continues to change the way we interact with everything around us. In particular, the digitization of the human experience has made the concepts of Usability, UI (User Interface), and UX (User Experience) essential, which we will delve into in the following paragraphs. 
In a competitive and ever-growing technological landscape, where the average user has at least 80 applications installed on their phone, it becomes crucial to strongly consider the need for careful design of digital products if one wants to achieve success, and, above all, avoid their app being among the first ones to be eliminated (we have all experienced that famous process of "natural selection" among different applications when running out of memory on our smartphones).
Usability. Create an app anyone would be able to use
What does the term "Usability" mean? Well, according to the Interaction Design Foundation, Usability refers to "how well a specific user, in a specific context, can use a product or design to achieve a predetermined goal effectively, efficiently, and satisfactorily."

Why is ease of use the foundation of everything? In 2019, over 204 billion apps were downloaded; however, 62% of them were not used on a monthly basis, and 25% are used only once after being installed. There are various reasons for this trend. Nevertheless, in such a heterogeneous and stimulating digital environment, ease of use and the speed at which we can understand a particular product become the key to creating immediate engagement with users.
The reason for these products' existence lies in satisfying a need. To capture a user's attention, it is necessary to quickly convey how the app can efficiently solve a 'problem'.
When we think about simplification in the Pharma & Life Science field, one of the added values resulting from the use of an app could be the possibility of having a tool that supports work activities rather than replacing people. The final decision always rests with the individual facing the screen and their human intelligence. We discussed this topic here with Tiziana Mele - Managing Director of Lundbeck Italy, and Maria Pelucchi - ISV Strategy and Business Lead at Microsoft Italy, focusing on the relationship between Medical Representatives and Artificial Intelligence. We highlighted how the adoption process, in this case of the product MyAiDEA, has been successful and beneficial for the end user.
User Interface. First impression is what matters!
Usability and User Interface are closely linked as they operate in interdependent territories, those of function and image. The difference between the two is subtle but substantial: while the focus of usability is on making a complex set of functions simple, user interface is concerned with making this simplified set attractive. Specifically, according to the Interaction Design Foundation, User Interface is defined as " the process designers use to build interfaces in software or computerized devices, focusing on looks or style. Designers aim to create interfaces which users find easy to use and pleasurable." 
Voice interaction fits perfectly in a context where technology becomes an amplifier of potential for anyone who uses it: Artificial Intelligence, combining Natural Language Processing with Machine Learning, allows users to have smart and natural conversations with devices. For this reason, voice interaction is a key element of AiDEA Sales, enabling pharmaceutical companies and their users, like sales representatives or Medical Science Liaisons, to optimize activities such as scheduling meetings, opening specific doctor profiles within the CRM, or, thanks to integration with ChatGPT, sending a formal email containing specific references to a particular scientific content.
A good UI is an extremely strategic choice today: users only need 50 milliseconds (0.5 seconds) to form an aesthetic opinion about a website, determining their stay.
User Experience.  Give a reason to make people like you!
In the digital world, we often talk about user experience (or UX). But is it really that important?
Every time we use an app or visit a website, we go through a series of experiences that evoke positive or negative emotions in us. It is these emotions that will determine whether we will reuse a particular digital product or not. UX represents "the process that design teams use to create products that provide meaningful and relevant experiences to users."
In Trueblue, we started from this awareness to create AiDEA Suite: the evolution of Customer Relationship Management (CRM) developed into a suite of products driven by Artificial Intelligence and capable of providing strategic and personalized insights to support the entire organization of the pharmaceutical company, from management to the field force. The strength of this suite takes shape in the extent to which each product that composes it addresses one or more specific needs and objectives, aiming to ensure the realization of Smart Customer Engagement.
User experience is obviously one of the main focuses of our project. The goal? To create a user-friendly product to positively revolutionize the working experience of our clients.