The TrAIbe
Navigating the Make-or-Break Moment – start your AI Journey in Pharma & Life Sciences
Pharma and Life Sciences companies stand at a pivotal juncture, where the fate of their technological journey with AI technology hangs in the balance – a truly decisive make-or-break moment.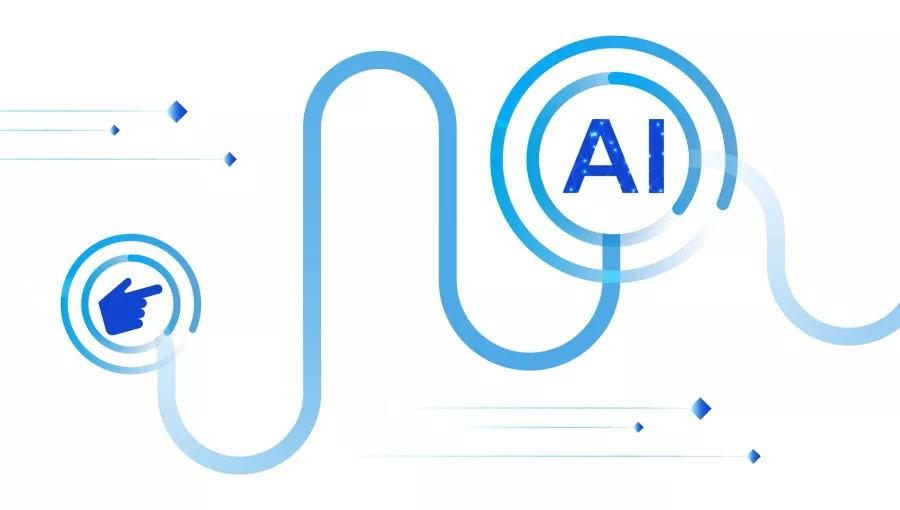 09/10/2023
Business Growth, AI
3 min reading
Hello, curious minds of The TrAIbe,
have you ever found yourself at a crossroads, realizing that this is the exact moment when change is inevitable?
It's somewhat akin to the current situation, faced by Pharma and Life Sciences companies, who stand at a pivotal juncture where the fate of their technological journey with AI technology hangs in the balance – a truly decisive make-or-break moment.
This may cause some concern, and it would be foolish if it were not so.
However, the acknowledgment of the paramount importance of digitalization has spurred these organizations to take bold strides and invest substantially in new technologies. Nevertheless, it is crucial to understand that merely implementing technology to address specific challenges falls short of the mark.
In this article, we will delve deeper into the profound significance of becoming truly digital entities, embracing the potential of AI, and gaining a heightened awareness of your data utilization capabilities.
Don't just approach Digital but be Digital!
As we step further into 2023, Pharma & Life Sciences organizations must move beyond the simple adoption of digital solutions. They must become digital entities in every sense of the term, recognizing that data is a valuable asset capable of enhancing business operations, streamlining processes, and creating new strategies for gaining a competitive edge.
While some organizations have taken the initiative to embrace small-scale AI projects, broader transformative changes have often been met with hesitation.
However, in this rapidly evolving landscape, the traditional obstacles of costs, technological maturity, and cultural dynamics should no longer stand in the way of achieving commercial success. It is imperative that these organizations fully embrace the power of AI to unlock their potential and drive sustainable growth in the Digital Age.

If you don't know where to start, you're in the right place!
In the context of the rapidly changing digital landscape within the Pharma & Life Sciences industries, consider this question:
How far has my Company gone with its Data Usage Capabilities?
This question underscores the central theme of our discussion, which revolves around the critical importance of data and AI adoption in these organizations.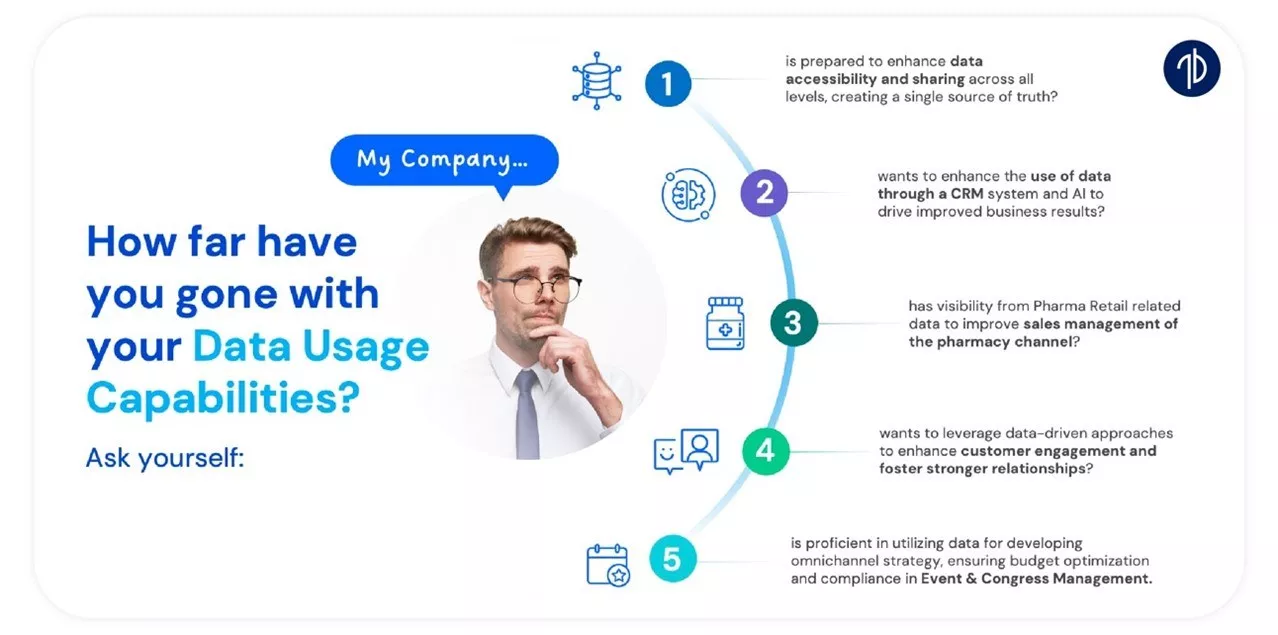 If you're eager to assess your current standing and explore how to enhance your company's data usage capabilities, you're perfectly poised to embark on your AI Journey as an AI Researcher.
Begin your journey by checking out your path here and downloading the 'How to Start Your AI Journey in Pharma & Life Science' asset.
Pharma & Life Sciences industries are on the brink of a transformative era - will you be part of it?
Digitalization, AI adoption, and the harnessing of your data usage capabilities have the potential to fuel unprecedented growth and innovation. As organizations navigate this critical juncture, those who seize the opportunities presented by digital transformation will unlock their full potential and maintain a competitive edge in today's dynamic landscape.
By wholeheartedly embracing these cutting-edge technologies and methodologies, we can pave the way for a more efficient world that benefits everyone.
That's why, at Trueblue, we firmly believe that the first significant transformation begins with each of you. It starts with your awareness of the paramount importance of harnessing data and technology to their fullest potential.
It's not about technology replacing you; it's about technology empowering you to be the driver of change. Join us in this journey of transformation, where you become the protagonist of change itself.
And remember: AI is here to stay and that learning about it will make you realize how critical it is that this happens.