The TrAIbe
What happens when Artificial Intelligence collides with the world of Digital Marketing?
In the era of information accessible anywhere and at any time, to 'do well,' you must know how to blend technology and multichannel approaches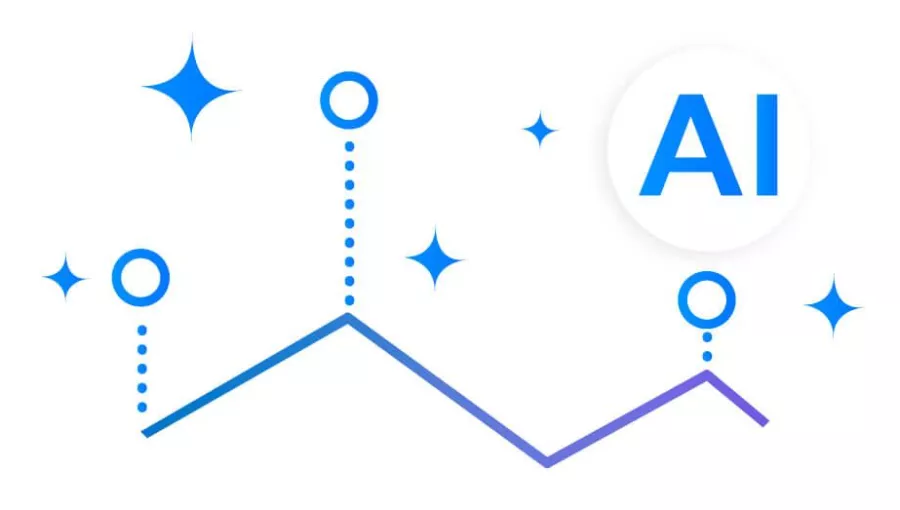 09/12/2020
Digital Marketing, AI
5 min reading
Artificial Intelligence and Digital Marketing together represent tremendous potential, both in terms of applications and the ability to create new content. But let's start from the beginning.
AI has become an omnipresent and indispensable technology in businesses across every sector, destined to fully integrate into the everyday lives of each one of us. This technology generates great enthusiasm due to its extraordinary potential, its historical and scientific background, and it continues to fascinate and amaze both experts and the most curious individuals.
At the same time, the vast amount of information and content available online poses a challenge for the marketing divisions of companies and agencies. To stand out and capture the attention of potential customers, it is necessary to narrate one's own story in a unique and distinctive way. In this regard, AI has a lot to offer.
Concreteness: the key word we all need
At Trueblue, our mission has always been to offer innovative products and services guided by values such as quality, excellence, and high expertise. These values are not only appreciated by our customers but are also recognized by renowned global strategic consulting and research companies such as Gartner Inc. Additionally, we have established collaborations with internationally acclaimed companies like Microsoft and Avanade.
This represents a crucial factor for us because credibility and trust are the foundations without which we couldn't continue our journey of growth and innovation.
Returning to the concept of concreteness, the strength of this important collaboration goes beyond the notion of products, which remain a solid cornerstone of our reality, transforming into actions and marketing campaigns aimed at deepening what is happening in the market today.
An example of this is "AI in Motion," a comprehensive project where Microsoft and Avanade participated, and it unfolded within three main areas, all focused on promoting the potential of AI:
AIM Talks Video Podcast: where we compare the Pharma & Life Science world with the Tech industry.
The Community, developed on a dedicated platform to provide our #AIMembers with a space to share and explore more various content in more depth.
"AI in Motion" events, a unique opportunity to witness real use cases and hear industry key players live (relive the highlights of the events in Milan and Munich at Microsoft venues here).
The Marketing field is as complex as it is underestimated: from self-proclaimed gurus and often vague "golden rules", one must always stay vigilant regarding updates and new trends. Undoubtedly, the emergence of new communication channels has opened a vast window of opportunities for businesses, enabling direct dialogue with their users and the transmission of relevant content to provide the best possible web experience. 
Video Podcast – listen or watch, just press "Play"
One of these windows is represented by Video Podcasts, which combine the accessibility of Podcasts that can be listened to anywhere and at any time, with the visual element of Video, naturally enhancing the content by showing the faces of the people speaking.
In the marketing field, there is recurring talk about the "year of video," and yet it seems to be a content format that never stops working and capturing our attention, evoking a wide range of emotions through the use of voices, words, or music with a high level of engagement.
In AIM Talks, the goal is precisely this: to give voice to key players in the industry so that the dissemination of information comes from those who are truly leading the revolution through projects driven by Artificial Intelligence as their core engine.
Community - sense of belonging and power of sharing
Earlier, I mentioned the possibility of having a more direct dialogue with users. In this regard, we have found that the most appreciated content is precisely those where people "show their faces," because it reminds each one of us that behind strategic decisions, products, and technological innovations, there are human beings who, with passion and expertise, make all of this possible. Communities fulfill this need in its entirety, allowing those who decide to join to obtain great benefits with a small effort (that of registering and creating a profile).
Here are the characteristics that define the "AI in Motion" Community:
Access to a series of specialized content on AI in the Pharma & Life Science sectors, available anytime and anywhere;
Possibility to share and engage in discussions with other members, enhancing one's knowledge and education;
Networking opportunities with professionals in the same industry;
Invitations to exclusive events and dedicated enrichment programs.
If our Community intrigues you, you can sign up now here.
Events & Workshop – pure engagement
Let's conclude with the marketing activities that have the highest level of engagement: in-person events.
After the period that forced us to limit human contact, we now have the opportunity to organize live meetings again, while still keeping in mind the lessons learned from the digital realm (for example, with solutions like live streaming or recordings to be shared later).
This allows us to develop highly engaging experiences for our audience with different solutions depending on the objective, such as:
Events: with the "AI in Motion" events, we aim to provide the opportunity to delve deeper into what is happening in the market, with a deep dive into the projects and solutions we are advancing together with our clients, Microsoft and Avanade;
Workshops: Closed sessions where the keyword is "interaction," with a specific focus depending on the need or topic to be addressed. In this regard, we launched the SMART Program a few months ago, an innovative program aimed at exploring Trueblue's solutions through workshops and a specially developed SMART pathway.
If you want to join "AI in Motion" and be swept away by the wave of innovation, start here!